The modern office. Innovative, open and collaborative or noisy, cramped and chaotic? The advent of flexible working and improvements in technology have meant that many workers now expect to have more agile workspaces and this shift from formal workspaces to more agile, collaborative ones has meant open plan has become the norm. Debates surrounding the effectiveness of the modern, open plan office place have been raging for years and at Where We Work, we have been consistently coming up with ways to tackle the drawbacks of an open plan office space whilst still reaping the benefits that one can sow. We believe that the key is to have a number of different spaces built into the office plan to cater for different employee needs and the multitude of tasks they need to be able to undertake. In light of this, we have come up with a list of 'must have spaces' for the modern office and the reasons why we think they are crucial.
Meeting rooms
This may seem like an obvious one but the importance of a good space for conducting meetings should not be underestimated. A well thought through meeting room can actually help your meeting to run more smoothly; having all of the equipment that you need (power points, conference phone, audio visual etc) means that you are less likely to suffer interruptions from not having the resources you need. Having a designated meeting room where you are able to close the door and shut yourself away from the main body of the office also means that you are much less likely to be disturbed by noise from the office floor or by interruptions from members of staff. Meeting rooms can also serve to impress clients or visitors to your office by giving a great first impression of the company.i Top tips for meeting rooms are to make sure to have a table which is long and wide enough to accommodate everyone in attendance without having their line of sight impeded. Comfortable seating for long meetings is also a must have.
Quiet Space
Breakout space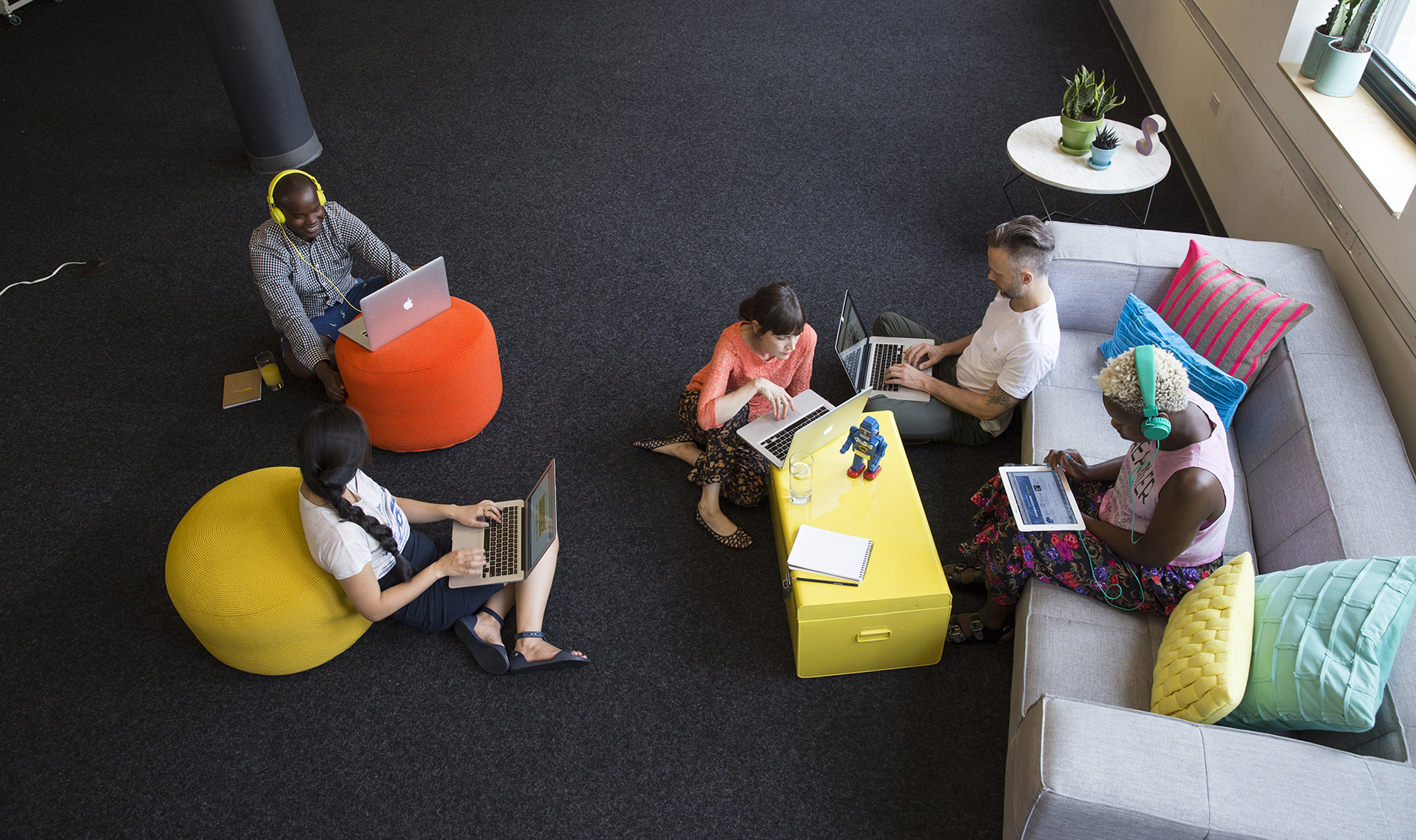 The final part of the office that we consider to be a 'must have' is the breakout space. The benefits of a well-designed breakout area are wide and varied. It can help to combat the difficulties of the increasing costs of office spaces by giving you an area which has multiple uses from relaxing lunches and catch ups to informal client meetings. A space for employees to work away from their desks if they wish will encourage them to get up and move around, relieving issues from problems such as eyestrain and backache. A breakout space is a flexible environment which will allow teams to work collaboratively, share skills or recharge – all of which are good news for productivity.iii And breakout areas need not be extravagant or take up a large chunk of the office; whilst they may come in the form of a separate room, you can also dot small breakout spaces around the office floor plan in the form of tea points or small booths that people can drop into. Just make sure to locate these away from peoples' desks or to install adequate soundproofing so as not to cause noise distractions.
A final thought
A challenge the modern business faces is to balance the amount of enclosed and open spaces it incorporates into its floorplan. The evidence is mounting that a lack of privacy is meaning people are feeling overexposed in their work environment, threatening their engagement and their mental, emotional and physical wellbeing. Whilst there is never going to be a perfect office design which keeps everyone happy 100% of the time, organisations can make strides towards perfection through creating as much choice as possible for their employees by having a multi-layered office design which combats problems brought about by open plan.