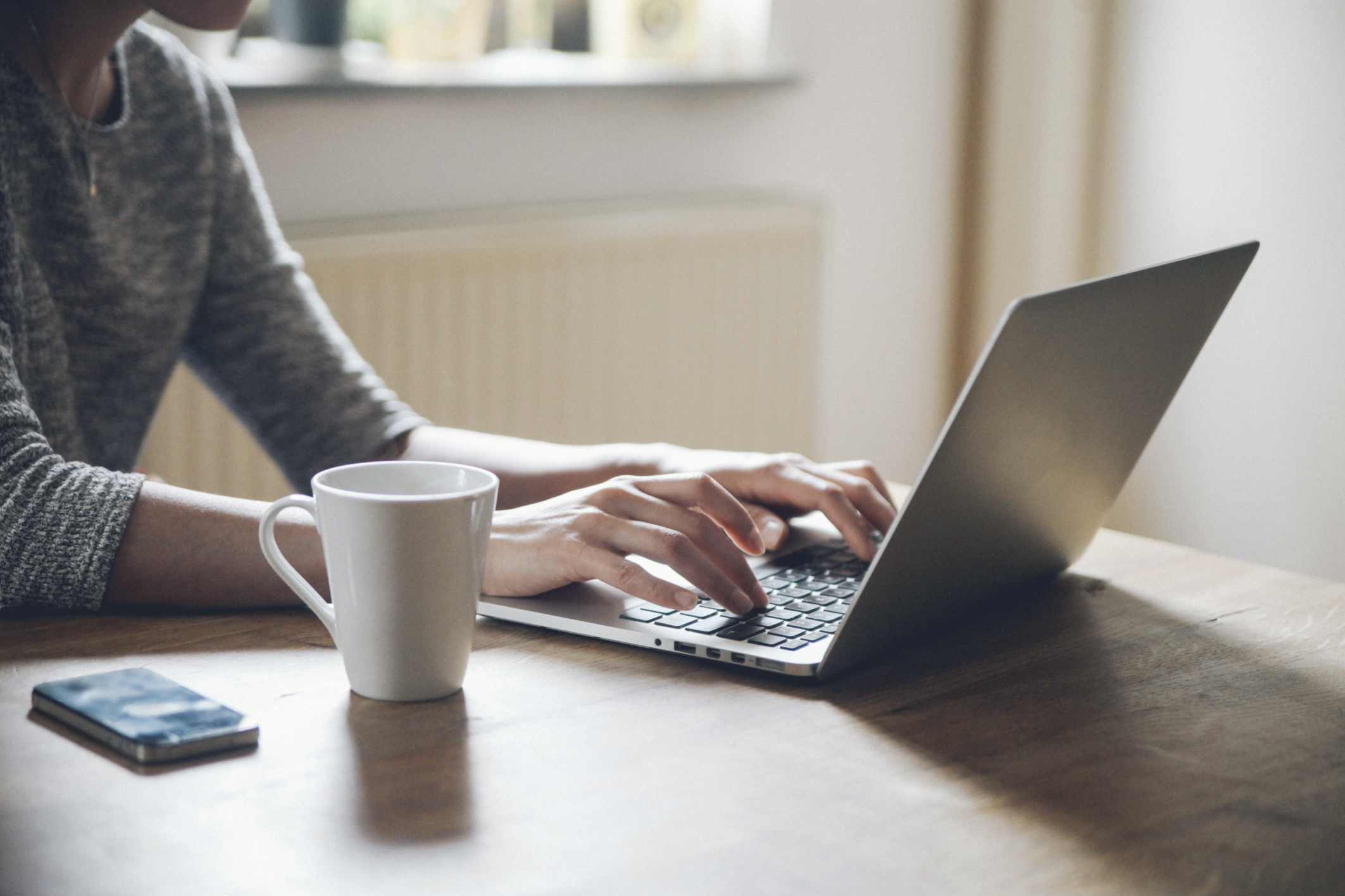 Working from home can be great. It presents a chance to escape the morning commute, the hustle and bustle of the office and to really get your head down to finish off that important report. But working at home can also be isolating and make it hard to stay motivated (after all, the sofa and your television are just a stones throw away). So, can you keep yourself motivated when working from home? And are there actually any tangible benefits to home working?
The short answer to this question is: yes. A recent white paper by Microsoft examined the top benefits for employees of working from home and found the following to be true:
It's more environmentally friendlyThe morning commute is totally eliminated – this means staff save on commuting costs and can avoid rush hour trafficEmployees can spend more time with their family and achieve a better work life balanceThe working environment is less stressful – as well as quieter, meaning less distractions i
So, it is well established that working from home has numerous benefits for employee well-being, which then translates into higher productivity. Yet it is inevitable people working from home will, at times, struggle to stay motivated – it's the same case as in the office, there are just slightly different challenges to overcome. Luckily, there are tactics to help you maintain focus.
Maintain a morning routine
Act like you are still going into the office for work. Your home is most likely geared towards providing relaxation, which is great for downtime, but not work. It can be temping to stay in bed until the last possible moment, then flip open your laptop to work whilst still in your PJs and groggy from sleep. This is a bad way to start your working day.
Your body will associate PJs and with lazy time. It can take us an hour or so to properly wake up in the mornings, so you'll need to switch into work mode. Set an alarm to get yourself out of bed, take a shower and have some breakfast before you set up your desk. This will give your body time to adjust and wake up, allowing you to begin work when you're at your best. Ditching the dressing gown in favour of smart/casual clothes that you would wear in the office will also help to get into work mode.
Set up a 'work' space
Compartmentalising your space will help you to stay focused. Make sure you have a designated space at home to serve as your work area. In an ideal world, this will not be an area where you also sleep, or spend a lot of time with your family. You don't want to bring work stress into places that you are going to be relaxing later.
Change up the location
The modern office has evolved in recent years to cater for more agile ways of working. This means offices frequently consist of a number of different work settings – meeting rooms, quiet zones, break out areas etc. This helps staff to adapt their working location to the task at hand and there's a lot to be said for this in terms of breaking up the monotony of the day. Working at home should be no different – and working outside of your home has benefits. Working from a coffee shop, or at the local library for part of the day can refresh your creativity and give you another perspective.
Communicate
This point is particularly important. If you spend a large chunk of the working week at home, it can be very easy to become disconnected from your colleagues. Your communication tools (such as email, IM and video conferencing) are important. Make sure you make the effort to get in contact with your team members individually during the day to check in. Doing so keeps you in touch with what's going on in the office and gives them a nudge to ask you about projects or challenges they're facing.
Minimise distractions
You might have seen the recent humiliation of Professor Robert Kelly, an expert on Korean politics, when his young daughter crashed a television interview he was conducting for BBC News (if you haven't, then
click here
– it's definitely worth a watch!). Other than making for great television, this little girls' stunt highlighted the importance of minimising distractions when working at home. Make sure distractions such as children, pets and social media do not find their way into your workspace. It is much harder to get your head down and finish an important piece of work if you are being interrupted by a cat on the keyboard, a WhatsApp message or a small child in your peripherals every five minutes.
Take breaks
It may seem counterintuitive, but plentiful research has shown that the most productive workers are those who take regular breaks. Taking five minutes each hour to make a cup of tea and look out the window, or take a short walk around the garden can help you to regain focus and enthusiasm for your work.ii Additionally, taking a half hour break in the middle of the day to walk the dog, or even do something as simple as pop to the shops for some milk can really help your productivity.
Plan your day
It can be easier than you think to lose sight of the tasks you must complete. You might be aware that you have a lot to do, but struggle to keep everything at the forefront of your mind. This means it is very beneficial to have a schedule for your day. Create a to-do list of all the tasks you would like to complete in a day and how long you estimate it will take to do them. This will give your day structure, as well as allowing you to keep a record of the amount of work you are completing on your days at home should your boss call.
Don't be a stranger
This is potentially one of the most important pieces of advice in this blog. It is very easy to disassociate yourself from your colleagues and become disconnected – which can have a negative impact on your wellbeing, as well as on how your work mates perceive you.
Wherever possible, going into the office once a week, or even just a few times a month, can help you to connect and relate to company identity. This small amount of office time can prevent you from becoming nomadic and disconnected – you can use the time to catch up with team members, suppliers and managers. This social time in the office should not be underestimated as the social element of work is incredibly important to wellbeing – and productivity too. The same goes for when you're working from home: make sure you are easy to reach, whether it be by phone, IM or video chat.
To summarise: working from home can be great. It makes us happier and more productive, which is good news for the worker and the employer. If home workers can maintain a discipline and structure to stay motivated and on task, there is no reason not to work from home. So maybe it's time to have a word with your boss to see if you can take the plunge into the world of home working a few days a month, after all: work is what you do, not where you go.
References